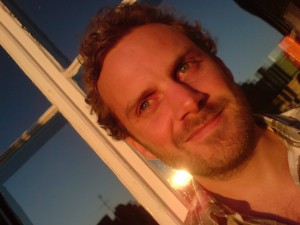 I'm a musician, composer and teacher, with a great interest in philosophy. My main instrument is the acoustic piano, but I also use keyboards and a retuned harpzither with effects for extended possibilities of sound color and microtonality. I teach at the Royal College of Music in Stockholm. I am also the initiator and head of a large 3-year artistic research project on improvisation called Music in Disorder.
Besides music I've done academic studies in History of Religions, Indology and Philosophy, including doctoral work on Modern Yoga. I regularly give lectures on the history and philosophy of Yoga at various teacher trainings in Sweden (such as the Nordic Yoga Institute).
My passion lies primarily in exploring improvisation in various ways: artistically, philosophically, pedagogically – preferably in a freer, more personal way rather than in an academic format. In this quest I am inspired by many sources, ranging from Non-Violent Communication and meditation to experimental philosophers such as Gilles Deleuze and Friedrich Nietzsche.
_________
My father is a pianist and was the first inspiration for me to play the piano. With his wonderfully groovy Erroll Garner-jazz I got a headstart in understanding the importance of rhythm, complemented by constant listening to Frank Sinatra LP:s for an interest in sweet lyrical melodies that has stayed with me since then. I loved to play around for hours on the piano, enjoying and exploring various inexplicable chords, rhythms and melodies on my own. This is an approach that has always been fundamental to my interest in music – playful improvisation! My mother's never-ending support of my music studies has also been a crucial factor for my development.
Around 1986 I started a more formal musical education with Alvaro Is Rojas in Stockholm, as a young teenager. Alvaro was a very important mentor for me at this early stage, and his influence on my musical development is undeniable. He taught me many valuable technical exercises on the piano, as well as a stunning range of theoretical knowledge of jazz and classical music. After a year at Skurups Folkhögskola in 1991-2 I went on to studying philosophy in Stockholm, and then to the College of Music, where I studied composition, piano, harpsichord, and many other things. During the years 1997-1999, I traveled to India during several lengthy stays, studying tablas and yoga. These experiences, together with other things in life, led me to taking a 4-year break from music.
During the 2000′s I was involved in first a Masters and then a PhD-program in History of Religions, researching the history of yoga and meditation. Eventually I returned to pursue my passion for improvisation, now combining it with my knowledge and experience of mindfulness meditation, non-violent communication, performance studies and experimental philosophers such as Deleuze, Nietzsche and Bergson.